Our office is staffed by eight registered, licensed dietitians, with a wide range of expertise to meet your needs. A registered dietitian (R.D.) is a food and nutrition expert who has completed a minimum of a bachelor's degree in nutrition, has completed an internship program and passed a national exam. Accredited by the Commission on Dietetic Registration, dietitians in Maine are also licensed by the State of Maine.
Our Registered, Licensed Dietitians
Susan A. Quim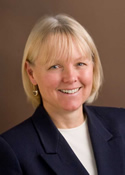 by, R.D.N., L.D.
Susan specializes in weight management for adults, type 2 diabetes and prediabetes. She has presented many work-site and community-based weight management programs. Prior to opening Nutrition Works in 1988, Susan worked in both phase 2 and 3 cardiac rehabilitation programs. She has had great success in private practice helping clients manage their diabetes, GERD, reduce their cholesterol, triglycerides and lower their blood pressure.  Other areas of interest include bone health (osteopenia/osteoporosis), PCOS and managing menopause. Susan believes that food should not only be good for you, but also taste great. She works with clients to develop strategies for long-term success.
Judy Donnelly, R.D.N., L.D.
Judy has been with Nutrition Works since 1997. She enjoys assisting both children and adults in the treatment of eating disorders and weight issues, both overweight and underweight. She consults with both recreational and competitive athletes, helping them develop nutrition habits to promote optimal sports performance. She welcomes clients going through cancer treatment or in various stages of recovery who need support optimizing their nutrition. When not at Nutrition Works, Judy teaches cooking classes that promote healthy eating with an anti-cancer diet at the Dempsey Center for Cancer Hope and Healing in Lewiston.
Kim Norbert, M.S., R.D.N, L.D., C.D.E
Kim has been with Nutrition Works since 1998.  Her interest in nutrition and wellness began when she was diagnosed with Type 1 diabetes as an adolescent, a condition she has successfully managed for over 30 years.  In addition to Type 1 diabetes, Kim also specializes in Type 2 diabetes, pre-diabetes and weight management, both overweight and underweight.  She also assists clients in the treatment of PCOS, gestational diabetes, metabolic syndrome, hyperlipidemia, hypertension, and chronic kidney disease.  In 2013, Kim passed the national exam to become a Certified Diabetes Educator.  She enjoys supporting individuals as they work to improve their eating and lifestyle habits to see improvements in their lab values and overall health in the process.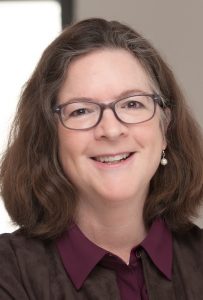 Patsy Catsos, M.S., R.D.N., L.D.
The focus of Patsy's practice is digestive health. She works collaboratively with patients, developing individualized nutrition care care plans to help you manage symptoms while enjoying the most varied and nutritious diet possible. Conditions she treats include irritable bowel syndrome (IBS), small intestinal bacterial overgrowth (SIBO), Crohn's disease, ulcerative colitis, gastroesophageal reflux, celiac disease, diverticular disease, short bowel syndrome and gastroparesis. Patsy is the author of The IBS Elimination Diet and Cookbook, and the Flavor without FODMAPs Cookbook Series. She is a continuing professional education provider on the topics of IBS, FODMAPs and probiotics. She was the 2014 Maine Outstanding Dietitian of the Year.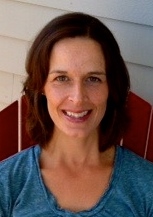 Janet Steady, M.S., R.D.N., L.D.
Janet is a Certified Intuitive Eating Counselor who specializes in client centered and community nutrition education. She works with individuals as the onsite Nutritionist at IDEXX, and with the public, delivering worksite programs with varied and customized topics. Janet offers a safe space for clients to discuss issues, develop a trusting relationship with them- selves and a peaceful relationship with food. She aims to help clients reject the diet mentality, focus on health and eat well exercise enjoyably. She can also help with the management of Type 2 diabetes, hypertension and high cholesterol, and she enjoys working with athletes to improve performance.
Susan Gay, R.D.N., L.D.
Susan has a diverse work history including clinical work at local hospitals, community nutrition with young women and children through the WIC program, and private practice.  She is passionate about promoting wellness as a way of life and works diligently with individual clients to empower themselves to succeed at achieving their nutritional goals, including weight loss, lowering cholesterol, and managing blood sugars. In addition to seeing patients at Nutrition Works, she is the consultant dietitian at the Gorham House Comprehensive Living Center and a Hannaford dietitian.


Katherine Karbel, M.S., R.D.N., L.D., C.N.S.C.
Katherine has extensive experience with medical nutrition therapy supporting the nutritional needs of individuals coping with both acute and chronic illnesses.  She assists individuals dealing with digestive issues to optimize their wellness and manage symptoms. Conditions she works with include irritable bowel syndrome (IBS), inflammatory bowel disease (IBD), Celiac disease, and SIBO. She also provides assistance with healthy weight management, pre-diabetes, high cholesterol, and high blood pressure.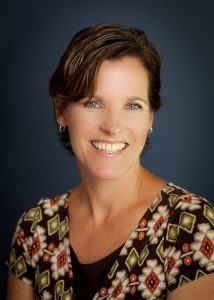 Joan Lavery-McLaughlin, R.D.N., C.S.O., L.D.
Joan is board-certified as a Specialist in Oncology Nutrition, and has worked as a professional chef for many years. Her extensive culinary background blends perfectly with her passion for nutrition and healthy living to provide patients with a well balanced approach to healthy eating. She provides a range of services including medical nutrition therapy for weight management (overweight/underweight), pre-diabetes/diabetes, high cholesterol, hypertension, PCOS and cancer prevention. Joan is especially interested in the role of nutrients in the prevention and treatment of disease. Joan also enjoys empowering athletes to meet their goals and provides sports nutrition consulting to athletes at every level, including high school, college, recreational, and elite
multi-sport and endurance athletes.